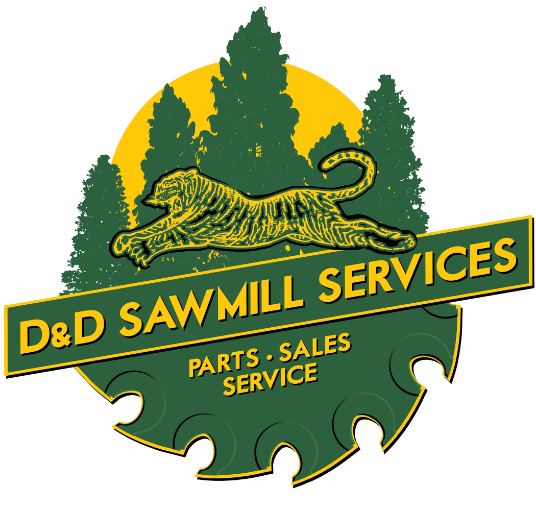 ABOUT D&D SAWMILL SERVICES
Our history is our credibility—built upon the quality and service of our products. 

PARTS
We are a leading manufacturer and supplier of replacement parts supporting sawmill machinery.

EQUIPMENT SALES
D.L. Helfrick—designed and built with quality, innovation, and precision.

SERVICE
Rebuild or repair sawmill carriages headrigs, edgers, and various other sawmill support equipment with our knowledgeable millwrights. 

DISCOVER THE PRECISION CRAFTSMANSHIP OF OUR SAWMILL MACHINERY.
Our founder, Donald Helfrick began his journey into the sawmill industry in 1976 in Waynesboro, Pennsylvania as an On-Road Millwright covering the East Coast. In 1979, he opened the doors of D&D Sawmill Services, a business focused on quality, parts, and service.
Establishing the business with an emphasis on salvaging old sawmills and sawmill machinery repair—he later teamed up with local machine shops to research and develop a lineup of new replacement parts that supported Frick machines. Since then, D&D has built a reputation of having the highest level of customer support, service knowledge, and quality parts in the industry.

Taking the previous research and development and building upon it, Shawn Goshorn—the next generation Millwright and his team have developed the D.L. Helfrick sawmill line, specific to new machinery. 
Today, D&D Sawmill Services is a leading manufacturer and supplier of new and used replacement parts supporting sawmill machinery. Our support and reliability has allowed us to continue supporting our customers through the ever-changing sawmill industry.
In 2017, our team created D.L. Helfrick, branding our new sawmill machinery. We continue to salvage and supply a large inventory of used Frick replacement parts. 
Our parts and service capabilities give us the opportunity to build and remanufacture sawmill carriages, headrigs, edgers, as well as, various other sawmill support equipment. We back our products with technical support along with on road and in-house service.
YOUR KNOWLEDGEABLE MILLWRIGHTS
REBUILD
Our millwrights understand the sawmill from the inside out. We know reliable equipment means quality production. Ask us about our service capabilities. 
REPAIR
Let's face it—you're busy and you don't have time for slow downs. Our team has the parts, expertise, and resources to keep your sawmill equipment efficient and productive.
REPLACE
Are you looking to minimize downtime and increase productivity? With our D.L. Helfrick equipment lineup, our team can provide you with the reliable machinery you need to keep your business moving forward.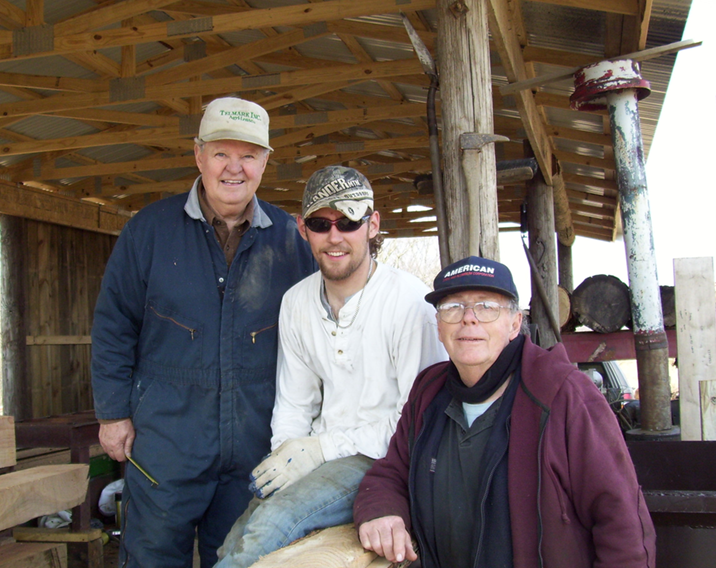 Galen Goshorn (left) Career Sawmiller and Logger, Shawn Goshorn (middle) Owner and Millwright, Don Helfrick (right) Career Millwright and Founder